I want to go to Sweden! Leave it to Instagram, of all places, to allow me to find this wooden monster. Oh, I subscribe to a few roller coaster and amusement world sites on there, and most of the photos I see are of coasters that I at least knew existed. Not so with this one...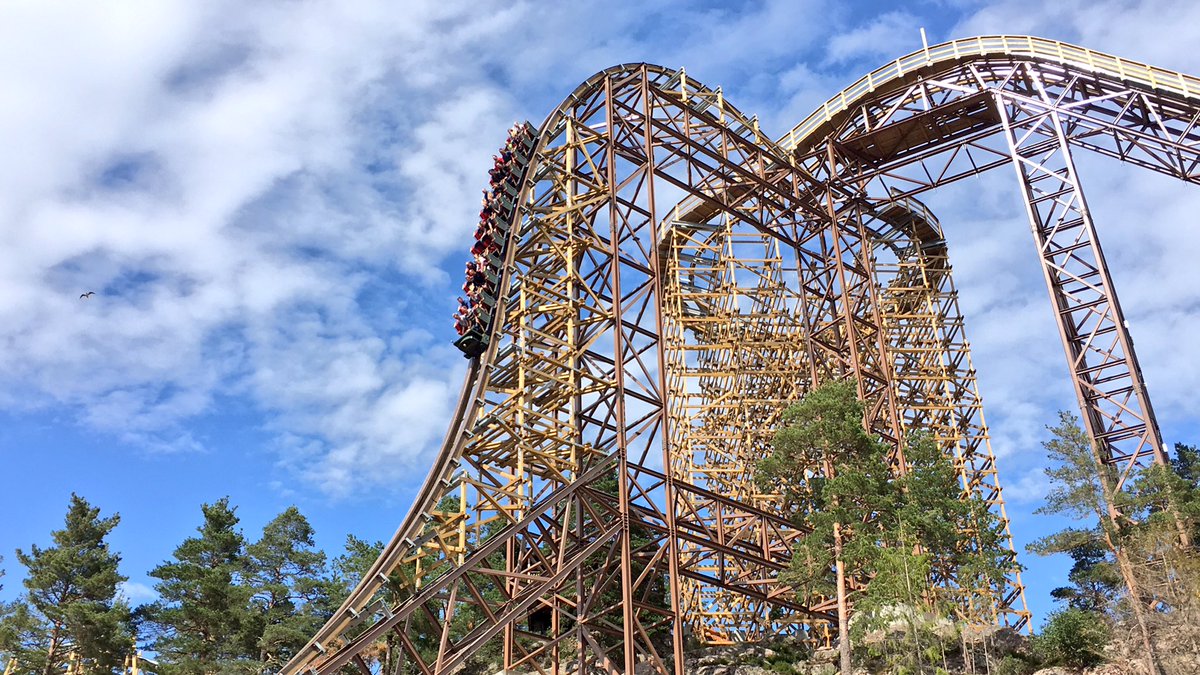 Wildfire, the ride pictured, opened up at Sweden's Kolmârden Wildlife Park back in June of this year, and it looks like a doozy! The coaster represents Idaho-based Rocky Mountain Construction's first foray into Europe and they have come up with one heck of a ride. This woodie is the fastest in Europe, traversing more than 4,200 feet of track at speeds of about 70 miles per hour. It is also the second tallest on the continent, with a 187-foot lift hill.
Not only is Wildfire's structure impressive, it packs a punch on par with its look. With a very steep 83 degree drop, this one moves through three inversions and some pretty wild twists and turns to boot. Unfortunately, it is far away from where I sit on Long Island, NY, but luckily you and I can both take a virtual ride on Wildfire...
Kewl!